Where Is the Best Place to Buy Wholesale Dates in the USA?
Dates have been becoming more and more popular among consumers as time goes on, and both distributors and retailers are starting to notice this trend. Agrifood Marketing provides Israeli bulk dates in convenient packaging for any business. Add great new products to your selection with long-lasting, high-margin, and delicious wholesale dates.
Some Background on Dates
Dates are versatile fruits that come in many different sizes and varieties. They're harvested from date palms that grow in the temperate regions of the Middle East, Northern Africa, and South Asia. When you buy dates wholesale from Agrifood Marketing, you're getting sustainably grown and harvested dates from Israel.
They've been a major component of historical diets in the region for millennia and are popular across the globe, with over 8 million tonnes produced annually. However, cultivation in Israel focuses not on the number of dates but on delivering fruit of the highest quality and implementing safe and environmentally sound agricultural practices.
Our Wholesale Dates Selection

Medjool dates are among the most prized globally, renowned for their massive size and exquisite sweetness. Agrifood marketing provides Medjool wholesale dates in various packaging options, all of them delivering the iconic texture and succulent, fresh flavor.
Your business can also buy dates in bulk of the Deglet Nour variety. These wholesale dates are exceptionally smooth and have a flavor unlike any other. They are incredibly popular, making up a significant portion of Agrifood Marketing's dates fruit wholesale shipments.
Further wholesale dates include the golden-yellow Barhi dates, with a unique crunch and crispness that delivers the sweetness of dates in a package most wouldn't expect. You can buy dates in bulk in any of these varieties with Agrifood Marketing.
Choosing Dates for Your Organization
Wholesale dates are an excellent opportunity for any distributor or retailer. They are a widely popular fruit, with countless customers craving their unique flavor and wide range of health benefits. Your organization can benefit from buying wholesale dates from Agrifood Marketing.
Dates have a remarkable shelf life compared to many fruits, making them an ideal option for bulk purchase. Even if your outlet hasn't seen fast turnovers with other unique fruit options, dates will last longer and have a significant market in the USA.
A Sharp Rise in the American Dates Market
Dates are among the fastest-growing fruits in the USA in terms of popularity. American consumers are starting to see how these hardy fruits can deliver the vitamins and nutrients they need during snacks and deserts. They're also beginning to realize just how tasty they can be.
The date category is expected to continue to grow as more and more consumers give them a try and never look back. Wholesale dates can let your business secure part of this market, and with a range of wholesale dates available, customers will be excited to try all of them.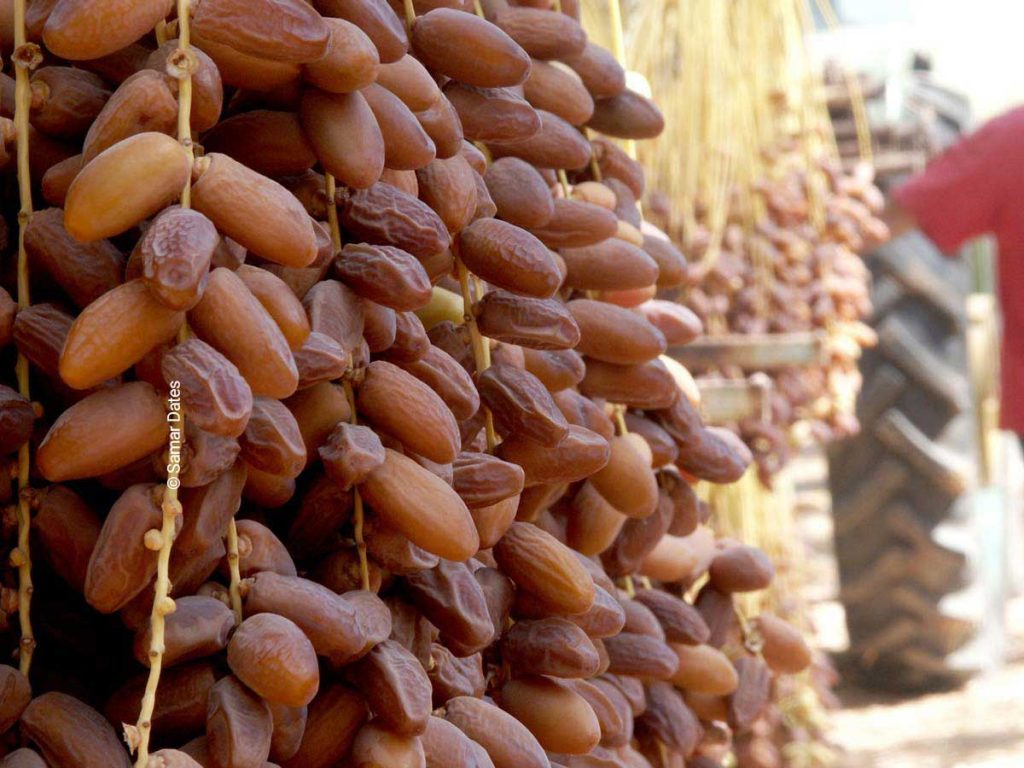 The Best Place to Buy Dates in Bulk in the USA

Agrifood Marketing makes it easy for you to buy dates in bulk. You'll receive a fantastic price on wholesale dates in a variety of packaging options. Options range from 200-gram prepackaged dates to cartons from 1 to 5 kilograms. We have a suitable wholesale dates solution for any distributor or retailer.
Are you trying to find where to buy dates in bulk? Look no further than Agrifood Marketing. You'll get high quality at an Attractive prices when you buy dates in bulk with us. Please, reach out to us through our website contact form for wholesale dates pricing information for your business.
Dates have been becoming more and more popular among consumers as time goes on, and both distributors and retailers are starting to notice this trend.
קרא עוד »